Yesterday, on August 26th, Have I Been Pwned, a website that identifies breached accounts, informed users that Atlas Quantum, a crypto investment platform, was hacked.

Atlas Quantum is a crypto trading platform that allows users to trade on various sites and profit from their automated arbitrage system. Yesterday, the platform was hacked, and the data of all users was stolen: names, phone numbers, mail addresses, and balances. Have I Been Pwned reported that the leak affected more than 240k users.
Shortly after the announcement, Atlas Quantum officially confirmed the hack and promised to initiate an investigation of the incident. Representatives of the company emphasized that the hack did not affect the funds of users.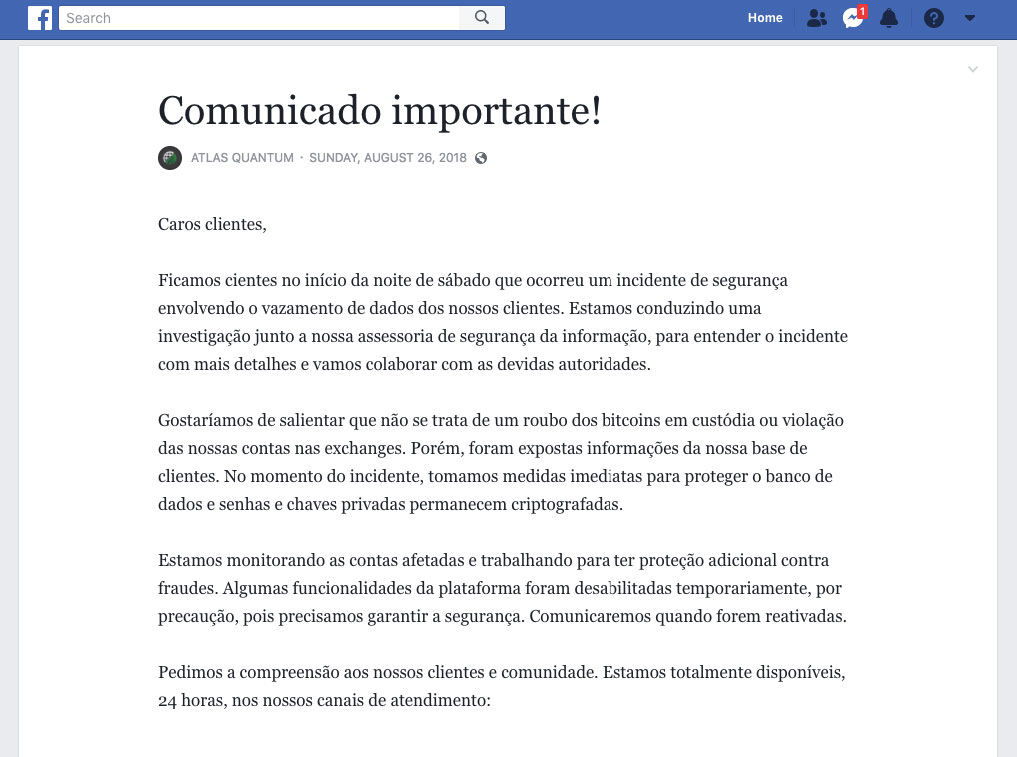 The platform has disabled certain functions for the duration of the investigation. Upon completion, the platform will go back to full functionality and update users.
Upon learning this information, only one question remains: AGAIN?
Why do data breaches happen again and again? Why are so few firms willing to address the problem? Neither Adidas, nor Panera Bread, and nor Atlas Quantum did enough to ensure the security of their users…
Certainly, regular pentests would solve the issue.