Aptos Smart Contract Security Audit
High-quality third-party review
for Move-based contracts
request a quote
Why Audit Aptos Smart Contract
Enter Aptos ecosystem with secure smart contracts
Aptos Mainnet is up and running, and everyone is monitoring it, including bad actors. Avoid costly errors and detect vulnerabilities in your Aptos smart contracts before deployment or after major upgrades with a professional external security audit of your smart contract code.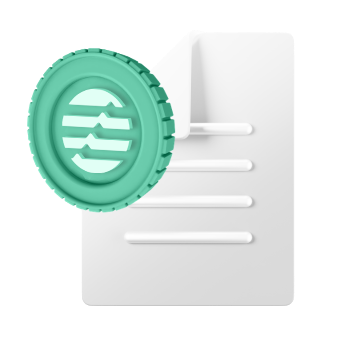 Protect Value

Don't go into Aptos Ecosystem unsecured. Get a trusted smart contract auditor on your side to avoid being an exploit victim.

Prove Security

Successful Aptos Smart Contract Audit recognized by industry leaders significantly increases trust to your Web3 product.

Optimize Move Code

A proper Smart Contract Audit makes your dApp work more efficiently by fixing all issues.
Value of Aptos Smart Contract Audit
$6B total value lost to hacks, $3.8B in 2022
Code exploits and flash loans behind >50% of exploits
Triple damage: financial loss + token price drop + lost trust
Who needs

Aptos Smart Contract Audit
Decentralized Applications

Identify and fix smart contract vulnerabilities in your dApps, such as decentralized exchanges, launchpads, lending protocols, etc.

NFT projects

All Aptos NFT marketplaces and builders for creating, designing, buying, and selling non fungible tokens (NFTs).

Aptos Bridges

Detect and fix critical security vulnerabilities in your bridge before the malicious actors do.
When

is the best time for Aptos audit
When preparing for deployment

When incorporating smart contract functionality

After Aptos Labs' protocol upgrades

Upon any malicious activity is detected
Looking forward to avoiding exploits and making your project free of security flaws?
Fill out the form to get a quote and book our certified specialists
Benefits of Aptos code review by Hacken
Professional Auditors

European Web3 cybersecurity company with 5 years of experience, time-proven methodology, and 1,200+ audits.

Dedicated Rust Team

Hacken is among a few security companies with a dedicated team for Rust programming language, the base layer of Move framework.

Industry Recognition

Your Aptos security audit will appear on your project's listing at CER.live, CoinMarketCap, and CoinGecko.

Transparent Pricing

Open Aptos audit pricing calculated soon after you request a quote. No hidden fees. Free remediation check.

Easy to Track

Aptos crypto audit is done in a few simple steps with clear deadlines. You receive support at every stage.

Human Face

We are real individuals with passion for secure blockchain. Meet us at crypto events, book a call, or reach out on social media.
how Aptos audit works
Aptos smart contract security audit stages
1

3-10 DAYS

Get a quote

You submit the required documentation and get the estimation of the audit scope, timeline, and price.

2

Fix it

Audit Report

Following a comprehensive code review and analysis, you receive the report with detected issues, severity levels, and recommendations.

3

2-5 DAYS

Remediation check

If you introduce fixes, our team will perform a separate check to make sure they're correct (1 check is included in Apros audit price).

4

Certification and promo

Aptos Audit appears on CER.live, CMC, and CoinGecko, if you're listed there. You receive Smart Contract Audit Certification from Hacken.
Reach our team to get an estimate and price
Tech Peculiarities

Yevhenii Bezuhlyi
Head of Smart Contracts Audits Department
"The role of professional auditors is to assist projects in making their products more secure and functional for users. Full understanding of your mistakes is the only way to prevent them in the future."
Hacken smart contract audit methodology is accepted by CER.live, CoinGecko, CoinMarketCap. Under the hood, Aptos is powered by Move, a Rust-based programming language that simplifies writing smart contracts. The entire team of Rust engineers works to scrutinize every line of your code. We check for the most common and most complex smart contract vulnerabilities applicable to Aptos Layer 1 modules in Move. Triple independent check (parallel code review + separate check by a lead auditor) works out as many attack vectors as possible. All issues are grouped according to their severity level. Recommendations account for your business logic too. Upon introducing changes, we conduct a remediation check. The final Aptos Audit Score is based on 4 parameters: documentation quality, code quality, architecture quality, and security.
Dedicated teams for languages:
We audit smart contracts on these and other blockchains
What will you get after an Aptos Smart Contract Audit
Certification

Add Smart Contract Audit Certification by Hacken to your website.

Smart Contract Audit will be attached to your project's page on:

Promotion

Upon meeting Hacken's partnership requirements, we will offer you an extended service package, including marketing activities.

Hacken social media coverage: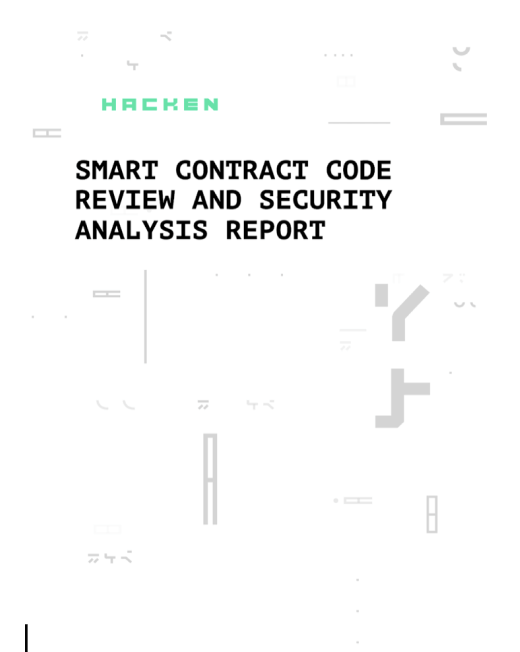 Aptos Smart Contract Audit Report includes
Classification of vulnerabilities depending on their severity;

Step-by-step recommendations on how to fix all issues;

Audit score based on documentation quality, code quality, architecture quality, and security.
Trusted by the crypto community
"Hacken founders inherited quality, professionalism, and integrity from Deloitte, their ex-employer."

"Strong expertise. In our opinion, this team knows everything about cybersecurity."

"They met all the deadlines, and the process was very clear."

"They've extended their background and clarification on the subject to ensure the project's success."
Other Web 3.0 cyber-security services
Web3 Security

Blockchain Protocol Audit

Timely full-scope security check of your chain

Learn more
Web3 Security

Penetration Testing

Secure your systems with penetration testing

Learn more
Top Solutions

Ethereum (EVM) audit

Smart contract audit for EVM

Learn more
Why Hacken?
5+

Years of Expertise

1,000+

Clients

50+

Crypto Exchanges

180+

Partners

1,200+

Audited Projects

100+

Team Members
Security Auditor & Partner for leading Web3 players
Hacken is a member of top industry organizations
Leading media write about our contribution to securing Web3
Let the global crypto community know about your strong security
FAQ
What is Aptos?

Aptos is a layer 1 blockchain protocol built on Move modular architecture, resource objects, proof-of-stake BFT consensus, and staked validators. Aptos Labs, a team behind Meta's Diem, launched the main net on October 17, 2022.

What are Aptos smart contracts?

Aptos smart contracts use Move Virtual Machine. MoveVM key features are accounts, module access privileges, and parallelism.

What is an Aptos Smart Contract Audit?

Aptos Smart Contract Audit by Hacken is the most professional cybersecurity solution for detecting, analyzing, and classifying smart contract weaknesses, as well as providing recommendations for fixing them.

Why can't I audit Aptos smart contract myself?

There's nothing stopping you, and you should definitely audit the code you write. After all, Internal review is part of a secure software development lifecycle. External code review will supplement your in-house efforts by providing complete and high-quality assessment recognized by other industry players.

Can I trust Hacken?

In our 5 years of experience as a Web3 cybersecurity company from Europe, Hacken conducted 1,200+ audits. We have 100+ people onboard, inc. more than 60 engineers. Hacken is an active member of leading industry blockchain organizations and a trusted partner of 180+ Web3 projects. We have a public c-level team as well as presence in other cybersecurity services, such as Penetration Testing, dApp Audits, Bug Bounties, and Proof of Reserves.