Arbitrum Smart Contract Audit
Professional code review and analysis of smart contracts powered by Optimistic rollups
request a quote
Why audit Arbitrum smart contract
Enter Arbitrum ecosystem with secure smart contracts
Abitrum is the most popular Ethereum layer 2 solution for scalability using Optimistic rollups. As the ecosystem grows, it attracts more malicious actors. Smart Contract vulnerabilities allow hackers to exploit the contracts and steal locked assets. Prevent costly exploits with a comprehensive audit of your Arbitrum smart contract and prove your project's credibility at the same time.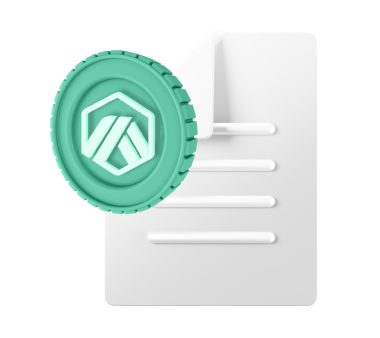 Mitigate hack risks

Reduce smart contract exploit risks by detecting all issues before hackers. Take hold of security or risk losing everything.

Optimize code

Make sure unintentional code errors in your smart contract don't hinder the power of fast and low-cost Optimistic rollups.

Increase Trust

Relevant smart contract audit covering the entire project's scope will significantly increase community trust to your project.
True costs of smart contract exploits
$6B total value lost to hacks, $3.8B in 2022
Code exploits and flash loans behind >50% of exploits
Triple damage: financial loss + token price drop + lost trust
Who

needs Arbitrum Smart Contract Audit?
Wallets

All custodian and non-custodian wallets that manage on-chain funds.

Bridges

All bridges and cross-chain platforms that connect Arbitrum to other blockchains.

DeFi

All decentralized finance protocols built on Arbitrum.

dApps

All dApps and Web3 apps for payments, lending, bridges, yield optimization, gaming, NFTs, and perpetuals on Arbitrum.
When

is the best time for Arbitrum Security Audit?
When preparing for deployment

When adding smart contract functionality

After Nitro protocol upgrades

Upon noticing any malicious activity




Looking forward to avoiding exploits and making your project free of security flaws?
Fill out the form to get a quote and book our certified specialists
Why Hacken?
Professional Auditors

Web3 cybersecurity organization with 5 years of expertise, battle-tested methodology, and 1,200+ reivewed projects.

Industry Recognition

Your Arbitrum crypto audit will appear on your project's listing at CER.live, CoinMarketCap, and CoinGecko.

Dedicated Solidity Team

Hacken has a dedicated team for Solidity, a programming language for Arbitrum's compiler.

Transparent Pricing

Clear understanding of how we calculate the cost. No hidden fees. Free remediation check.

Easy to Track

Arbitrum security audit is easy to track and has clear milestones. You receive engineering support at every stage.

Human Face

We are real individuals with passion for secure Web3. Meet Hacken at crypto events, book a call, or contact on social media.
HOW ARBITRUM AUDIT WORKS?
Arbitrum security audit stages
1

3-10 DAYS

Get a quote

You submit the required documentation and get the estimation of the scope, timeline, and price.

2

Fix it

Audit Report

Following a comprehensive code review and analysis, you receive the report with detected issues, severity levels, and recommendations.

3

2-5 DAYS

Remediation check

If you introduce fixes, our team will perform a separate check to ensure they're correct (1 check is included in Arbitrum audit price).

4

Certification and promotion

Arbitrum Audit appears on CER.live, CMC, and CoinGecko, if you're listed there. You receive "Proofed by Hacken" Certification.
Reach our team to get an estimate and price
Tech Peculiarities

Yevhenii Bezuhlyi
Head of Smart Contracts Audits Department
"There are 2 auditors who check your code separately from each other. Their results are then verified by a senior auditor. Thus, it's a triple-check of your code minimizing the risk that any issue may remain undetected."
All Hacken reports have unchallenged consistency and high-quality findings because of a robust methodology. CER.live, CoinGecko, and CoinMarketCap accept Hacken methodology for reviewing and analyzing Arbitrum smart contract audit. Arbitrum is fully EVM compatible, meaning every smart contract is a Solidity project. A dedicated Solidity team scrutinizes every line of your code. We can detect errors specific to Arbitrum smart contracts. The Nitro stack powers the layer 2 blockchain protocol. When working with Nitro, Hacken auditors verify the risks related to Optimistic rollup system, fraud proofs over WASM, advanced calldata compensation, token bridges, and the sequencer. We provide recommendations for fixing detected issues and then conduct a remediation check to verify the quality of fixes. The overall score consists of documentation quality, code quality, architecture quality, and security.
Dedicated teams for languages:
We audit smart contracts on these and other blockchains
What will you get after Arbitrum Smart Contract Audit?
Certification

Add Smart Contract Audit Certification ("Proof by Hacken" badge) to your website

Arbitrum Smart Contract Audit will be attached to your project's page on:

Promotion

Upon meeting Hacken partnership requirements, we will offer you an extended service package, including marketing activities.

Hacken social media coverage: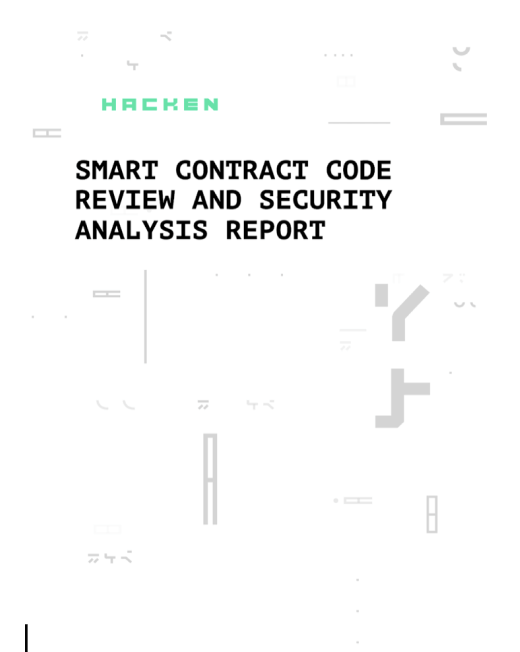 What's inside Arbitrum Smart Contract Audit Report?
Classification of vulnerabilities depending on severity;

Step-by-step recommendations for fixing all issues;

Final Audit Score based on documentation quality, code quality, architecture quality, and security.
Trusted by the crypto community
"Hacken founders inherited quality, professionalism, and integrity from Deloitte, their ex-employer."

"Strong expertise. In our opinion, this team knows everything about cybersecurity."

"They've extended their background and clarification on the subject to ensure the project's success."

"Their team was not only composed of highly skilled researchers and experts but also great communicators".

"We saw that Hacken had deep experience in establishing effective communication with clients."

"P2PB2B team considers Hacken as a top specialist in the field of cybersecurity."
Other Web 3.0 cyber-security services
Web3 Security

Penetration Testing

Secure your systems with penetration testing

Learn more
Web3 Security

Blockchain Protocol Audit

Timely full-scope security check of your chain

Learn more
Top Solutions

Ethereum (EVM) Audit

Smart contract audit for EVM

Learn more
Why Hacken?
5+

Years of Expertise

1,000+

Clients

50+

Crypto Exchanges

180+

Partners

1,200+

Audited Projects

100+

Team Members
Security Auditor & Partner for leading Web3 players
Hacken is a member of top industry organizations
Leading media write about our contribution to securing Web3
Let the global crypto community know about your strong security
FAQ
What is Arbitrum?

Arbitrum is a layer 2 blockchain protocol built with an Optimistic rollup system for verifying transaction batches. It is the 5th most popular protocol by active users and has the 5th highest value locked.

What are Arbitrum smart contracts?

Arbitrum smart contracts are on-chain files of Solidity code that automate and power the logic behind transactions and govern interactions with other smart contracts.

What is an Arbitrum Smart Contract Audit?

Arbitrum Smart Contract Audit by Hacken is a professional third-party code review and analysis. Hacken offers an independent external review to find and categorize all types of smart contract vulnerabilities.

Can I review my smart contract myself?

You can and definitely should. It's called an internal audit. The internal review is part of a secure software development life cycle. Yet, projects interested in high-quality assessment recognized by other crypto players should also consider getting an external audit.

Can I trust Hacken?

In our five years of experience as a Web3 cybersecurity organization, we have audited more than 1,200 projects on all possible chains. We provide other cybersecurity services, such as Penetration Testing, dApp Audits, Bug Bounties, and Proof of Reserves. Hacken is an active member of leading industry blockchain organizations and a trusted partner of 180+ Web3 projects. We have a public c-level team and 100+ people onboard, including more than 60 engineers.