Blockchain Protocol Audit
Our blockchain researchers will make your protocol more secure and resistant to real-world cyberattacks
request a quote
Why audit blockchain
Analyze attack vectors and eliminate weaknesses to protect users' funds and trust
A blockchain protocol governs the creation, validation, and communication of blocks and transactions within a decentralized digital ledger. With a Blockchain Protocol Audit, we can research the inner workings to discover inherent vulnerabilities and analyze core subsystems & internal architecture to understand and fix vulnerabilities.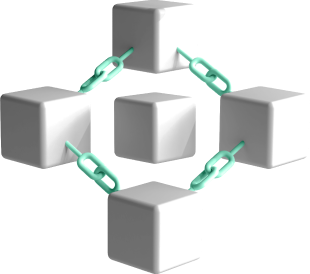 Prevent Costly Errors

Critical vulnerabilities may put at risk that projects built on your protocol.

Optimize Your Protocol

Get advice on how to make your protocol more functional

Increase Audience Trust

Audit is the answer to the question "Is this Layer-1 project secure?"




Web3 Security Depends on Blockchain Security
$3.8B

stolen from crypto projects in 2022

DeFi Protocols accounted for

82%

of all hack losses in 2022

Double damage: direct financial losses + token price drop
Who

needs Blockchain Protocol Audit
Modular Blockchains

Modular blockchains have stand-alone purposes, so other blockchains can tap into them. They can be a settlement layer, consensus layer, or any other blockchain layer. They often have complex architecture due to their robust systems.

DeFi Bridges

Highly technical DeFi bridges often suffice as protocols. They always have millions of funds in their vaults. Prime target of hackers.

Monolithic Blockchains

Monolithic blockchains stack up the consensus layer, settlement layer, execution layer, and application layer within a single blockchain.Their architecture is always more complex and susceptible to hacks.
When

do you need a block chain security audit?
Before entering the market

If any malicious activities are detected around your protocol

After implementing major updates
Looking forward to avoiding exploits and making your project free of security flaws?
Fill out the form to get a quote and book our certified specialists
What Hacken Protocol Audit Gives You
Logic Flaws

Comprehensive evaluation of logic flaws.

Consensus Flaws

Detect and fix consensus mechanism flaws.

Third-Party Dependencies

Evaluation of third-party dependencies.

Network Vulnerabilities

Detect and protect against network vulnerabilities.

Cryptography & Keys

Evaluation of cryptography and keys.

Recommendations

Receive high-quality recommendations to fix all detected vulnerabilities.
how to audit blockchain?
We start audit at the agreed date
1

Quotation

Get A Quote

1-Share documentation & codebase for assessment. 2-Agree on the scope. 3-Provide final quote

2

Audit report

Audit Report

1-Audit your protocol to detect vulnerabilities. 2-Report findings. 3-Recommend fixes.

3

Remediation

Confirmation Check

1-Go over the codebase again. 2-Help out if need be. 3-Confirm every discovered vulnerability is fixed.

4

Certification by Hacken

1-Offer protocol audit certification. 2-Integrate the Hacken badge on your website. 3-Promotion on our global media platforms
Reach our team to get an estimate and price
Protocol Audit Methodology

"Blockchain protocols are the foundation of Web3. Vulnerabilities in protocols can result in dozens of projects being exploited by bad actors. The security of all their users depends on the quality of the audit. It is a high level of responsibility that does not let us make any mistake"
1. Chain Configuration: Blockchain configuration parameters review  (i.e., milestones/forks versions epoch length, block per second rate)
2. Initial Supply: This is the stage where we review the Initial token allocations in a protocol.
3. Validator accounts: Extraction and identification of validator accounts and extraData field analysis.
4. Consensus: IBFT 2.0 Consensus review and attack scenarios analysis (i.e., liveness).
5. Initial code & smart contracts: Byte code integrity review, compiled solidity smart contracts vs byte code deployed at the genesis block.
6. White paper: White paper review and implementation.
We also run transaction, consensus, fuzz, and stress tests in the node to ensure 360-degree node security!

What do Hacken auditors check in a typical protocol audit?
Cryptography and Keys, Accounts, Consensus Mechanism, P2P, Integrations, Chain, RPC, Execution Environment.
What will you get after an audit?
Certification

Upon completing the blockchain audit, you will be able to integrate the badge "Audited by Hacken" into your website.

Hacken audit will be attached to your project's page on:

Promotion

If your project meets Hacken's partnership requirements, we will offer you an extended service package including marketing activities.

Hacken social media coverage: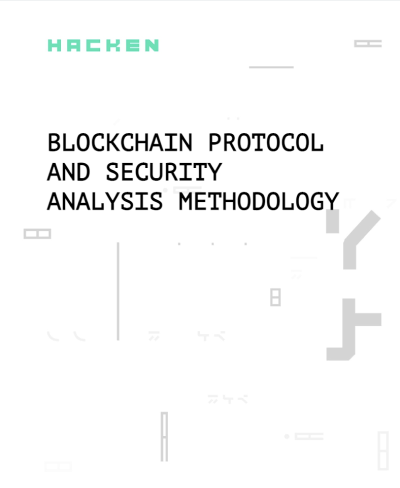 The blockchain audit report includes
Project summary and scores for code, architecture, documentation and security.

Classification of vulnerabilities depending on their severity.

Step-by-step recommendations on how to fix all issues.

Full scope of the audited components of the protocol.
Trusted by the crypto community
"We highly recommend Hacken to anyone in need of Web3 security services and a reliable partner for their blockchain initiatives. Their team's professionalism and expertise in the security space have helped us to secure an ecosystem for our users."

"Hacken founders inherited quality, professionalism, and integrity from Deloitte, their ex-employer."
Other Web 3.0 cyber-security services
Web3 Security

Smart Contract Audit

Avoid costly errors with smart contract audit

Learn more
Web3 Security

Penetration Testing

Secure your systems with penetration testing

Learn more
Top Solutions

Ethereum (EVM) audit

Effective Smart contract audit for EVM

Learn more
Why Hacken?
5+

Years of Expertise

1,000+

Clients

50+

Crypto Exchanges

180+

Partners

1,200+

Audited Projects

100+

Team Members
Security Auditor & Partner for leading Web3 players
Hacken is a member of top industry organizations
Leading media write about our contribution to securing Web3
Let the global crypto community know about your strong security
FAQ
What is a blockchain protocol?

A set of rules governing the creation, validation, and communication of blocks and transactions within a decentralized digital ledger.

What is a blockchain protocol audit?

Deep research into the inner workings of a protocol to discover inherent vulnerabilities. Analyses of core protocol subsystems, internal architecture, known attack vectors and vulnerabilities.

Why would you need it?

Eliminate weaknesses that hackers can exploit. Analyze attack vectors. Fix potential architectural or deployment problems. Protect users' funds and trust.