BSC Smart Contract Audit
Give your BSC smart contract absolute fortification against rising hacks and exploits
request a quote
WHY UNDERGO BSC SMART CONTRACT AUDIT?
Protect your project from vulnerabilities and show users your focus on security
BNB Smart Chain (BSC) is among the most popular blockchains. The market cap of projects in BSC exceeds $260b with the 24h trading volume of nearly $50b. BSC is the second most exploited chain after Ethereum. In 2022 alone, smart contract exploits accounted for $1.8b in funds lost. Fortify your funds with a BSC smart contract audit.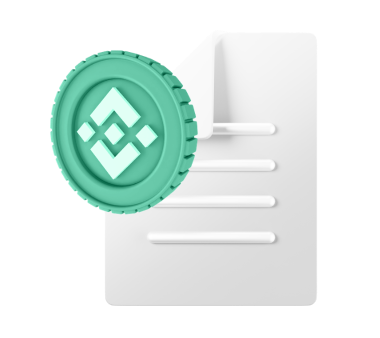 Avoid costly errors

Audit of your BSC smart contract code during the initial phases of development allows for avoiding serious errors.

Optimize your code

Get advice on enhancing the functionality of your Binance Smart Chain-based smart contracts.

Improve audience trust

Fortify your BSC smart contract. Smart contract audits by Hacken have an incident rate of less than 1%.
Value of BSC smart contract audit for your project
$3.8B stolen from crypto projects in 2022
Code exploits and flash loan attacks behind >50% of stolen value
Double damage: direct financial losses + token price drop
Who

needs BSC Smart Contract Audit?

Decentralized exchanges on the Binance Smart Chain need proper security to withstand the bad actors. This is why BSC crypto audits are so important.

Protect NFT projects and in-game characters from the sudden attack of hackers. The best method of preventing attacks is stronger defense in terms of audits.

Discover and fix every severe attack vector on your wallet. Your BSC-based smart contracts should be well-audited to ensure there is no security flaw.
.. And Every BSC Crypto Project
Every builder in the BSC ecosystem should be conscious of security as they build smart contracts including third-party audits. 
When

do you need a smart contract audit?
When preparing for product release
Upon noticing any malicious activities
After introducing major updates
Before important listing
Looking forward to avoiding exploits and making your project free of security flaws?
Fill out the form to get a quote and book our certified specialists
Benefits of Hacken Smart Contract Audit
Time-Effecient Process

The duration of the audit is agreed upon with the customer during the negotiation phase and there are no unexpected delays.

Transparent Pricing

The price of the audit is agreed upon at the stage of negotiations. There are no hidden fees and penalties.

Expertise

With over half a decade of experience, we've crafted premium audit standards that our engineers faithfully follow when working with Binance Smart Chain contracts.

Community Trust

Trusted by Web3 leaders. Our audits are visible on CoinGecko, CoinMarketCap, and CER.live.

Human Face

Our team consists of individuals. Find us on LinkedIn/Twitter as well as meet us during various crypto events.

Quality

Hacken has one of the lowest incident rates among the top blockchain security auditors.
how does it work?
Become Audited by Hacken within 3-10 Days
1

3-5 DAYS

Get a quote

You submit the request and our specialist reaches you to consult about the audit scope, timeline, and price.

2

FIX IT

Audit Report

After the end of initial testing, our specialists provide you with a report specifying detected vulnerabilities with recommendations on their fixing.

3

2-5 DAYS

Remediation check

After you introduce fixes, our team performs a remediation check (1 check is included in the price) to ensure that all changes are correct.

4

Certification and promotion

You get Proofed by Hacken label and your audit will be mentioned on the Hacken-owned and partner media.
Reach our team to get an estimate and price
Tech Peculiarities

Yevhenii Bezuhlyi
Head of Smart Contracts Audits Department
"Smart contracts are the foundation for crypto trading and decentralized finance. Without adequate protection, digital contracts that execute transactions automatically may lead to financial damages".
Hacken methodology is accepted by CoinGecko, CoinMarketCap, and Cer.live. We apply a four-stage approach to code review and analysis as it's the most critical part. First, we run automatic tests to check all possible states of the contract and catch simple issues. Second, two separate auditors conduct independent line-to-line code reviews and analyses. Third, the lead auditor manually checks the parallel audits and performs an additional code review. Finally, auditors share the results and work out all disputable points. The smart contract audit by Hacken is so effective because it relies on several auditors to detect hidden weaknesses. We encourage our customers to go through our methodology before the audit and discuss any concerns and suggestions.
Dedicated teams for languages:
blockchain protocols that we audit
What will you get after an audit?
Certification

After the audit, you will be able to integrate the badge "audited by Hacken" into your website.

Hacken audit will be attached to your project's page on:

Promotion

At your request, Hacken team can prepare social media posts as well as write a case study about the audit process.

Hacken social media coverage: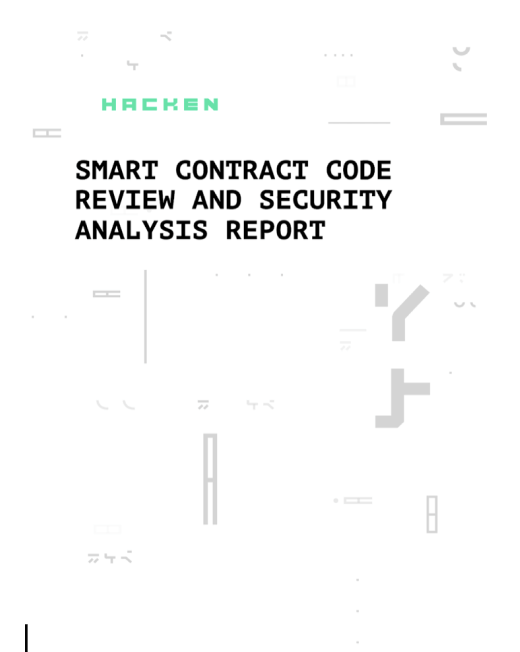 What Smart Contract Audit Report include?
Classification of vulnerabilities depending on their severity

Step-by-step recommendations on how to fix all issues

Smart contract scoring according to 4 parameters: documentation quality, code quality, architecture quality, and security.
Trusted by the crypto community
"Hacken founders inherited quality, professionalism, and integrity from Deloitte, their ex-employer."

"We saw that Hacken had deep experience in establishing effective communication with clients."

"P2PB2B team considers Hacken as a top specialist in the field of cybersecurity."
Other Web 3.0 cyber-security services
Top Solutions

Ethereum (EVM) audit

Smart contract audit for Ethereum (EVM) compatible blockchains

Learn more
Web3 Security

Blockchain Protocol Audit

Time-efficient full-scope security check of your blockchain by certified specialists

Learn more
Web3 Security

Penetration testing

Ensure smooth and secure running of your systems with penetration testing carried out by certified cybersecurity specialists.

Learn more
Why Hacken?
5+

Years of Expertise

1,000+

Clients

50+

Crypto Exchanges

180+

Partners

1,200+

Audited Projects

100+

Team Members
Security Auditor & Partner for leading Web3 players
Hacken is a member of top industry organizations
Let the global crypto community know about your strong security
FAQ
What benefits does a company get by passing an Ethereum contract audit?

Ethereum contract audit allows a company to detect and then eliminate vulnerabilities in a smart contract by exploiting which attackers can cause serious damage to this company and its clients. The passed audit will also serve as a confirmation of the company's reliability for potential partners and investors.

How much money have BSC smart contracts lost due to hacks?

Since 2020, 134 projects using BNB Smart Chain were hacked for a total of $767 million with an average exploit value of $5,725.

How do BSC smart contract hacks and exploits compare to other chains?

Because of its popularity, BSC is the second most hacked chain after Ethereum.

BNB vs BSC vs BNB Chain. What's the difference between all these?

It's understandable that these terms may confuse users. Binance has undergone a major rebranding in February 2022. We will clarify the terms. BNB is the blockchain gas token. BNB Chain ​​is a parallel virtual ecosystem infrastructure. BNB Chain consists of BNB Beacon Chain and BSC. BNB Beacon Chain enables on-chain governance, staking, and voting. BSC (BNB Smart Chain) is an EVM-compatible chain. BSC is what matters the most when talking about smart contract audits.