Move Smart Contract Audit
Comprehensive review of your Move code according to security standards
request a quote
Why audit smart contracts in Move?
Move your smart contract security to the next level
'The JavaScript of Web3' favors simplicity and allows developers to write code quickly using ubiquitous assets, libraries, and tooling. Make sure your smart contract code is reviewed by a trusted and knowledgeable auditor to get all the flexibility and speed from the Move programming language.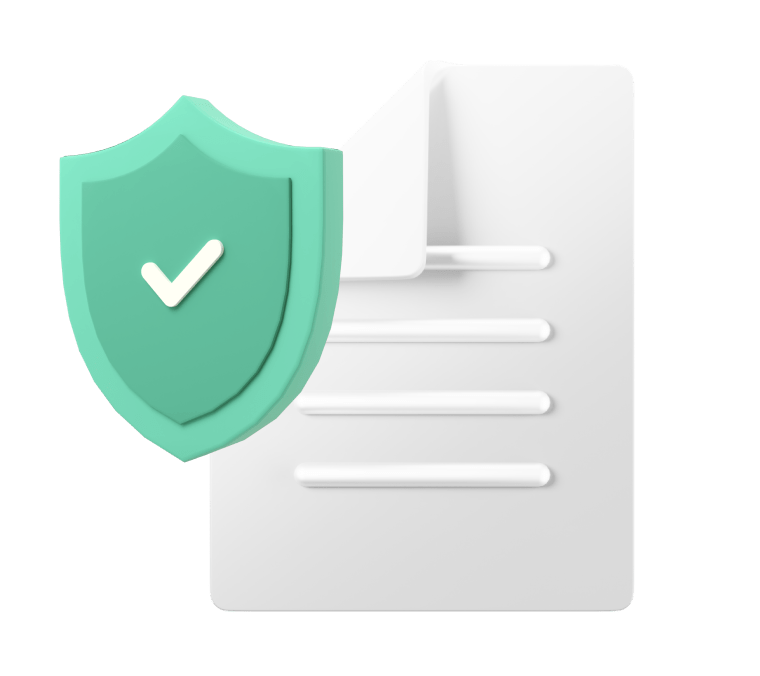 Leave no chances to hacks

Smart contract vulnerabilities enable hackers to exploit the code to steal or freeze funds. Detect and fix these weaknesses to mitigate cyberthreats.

Get the most of Move

Professional smart contract developers with extensive knowledge of Move will provide useful tips for maxing out Move's capabilities.

Fortify your project's security

Secure your smart contract written in Move with a trusted auditor is the best way to show the industry your firm focus on crypto safety.
Navigating Web3 Without Audit Is Risky
$3.8B stolen from crypto projects in 2022
82% of all hack loss comes from DeFi
Exploit aftermath: stolen value + token drop + lost trust
Who needs a Move smart contract audit?
DeFi & DEX

Projects that put trust in technology must have flawless code.

NFT & Gaming

Secure non-fungible tokens and in-game assets.

Wallets & Bridges

Ensure reliable crypto storage and cross-chain interoperability.

.. and every project with Move smart contracts

Every blockchain application coded in Move (mostly from Aptos and Sui chains) looking for secure and fast on-chain functionality.
When to request Move smart contract audit?
Incoming ICO
Before deployment
During development
After updates
Looking forward to avoiding exploits and making your project free of security flaws?
Fill out the form to get a quote and book our certified specialists
Benefits of Hacken Move smart contract audit
Time-Effecient Process

We follow the timeline. No back-and-forth at any stage of the audit.

Expertise

Hacken has audited 1,200 projects since 2017 adhering to security standards.

Human Face

Hacken is a long-term project with a public team with a large crypto industry presence.

Transparent Pricing

The final Move crypto audit price is agreed on before the audit. No hidden fees.

Community Trust

CER, CoinGecko, and CoinMarketCap recognize Hacken audits as valid.

Quality

Hacken reached a key milestone of zero hacks among audited projects in 2022.
STRAIGHTFORWARD PROCESS
Move Audit Steps
1

3-5 DAYS

Get a quote

Submit documentation and agree on scope, time and price.

2

Fixing

Audit Report

Hacken auditors analyze and review your code identifying issues and providing recommendations.

3

2-5 DAYS

Remediation check

We provide a free remediation check to verify all introduced changes.

4

Certification and promotion

Your audit is visible on CER, CoinGecko and CoinMarketCap, and you receive "Proofed by Hacken" Certification to showcase your focus on security.
Reach our team to get an estimate and price
Tech Peculiarities

Yevehenii Bezuhlyi
Head of Smart Contracts Audits Department
"No changes can be introduced into a smart contract once it is deployed. After initial exploitation, further hacks are likely to take place until all assets are stolen. Smart contract audit is the only effective way for projects to prevent the occurrence of serious security incidents."
Most developers need a trusted third party for external guidance on producing secure and high-quality smart contracts. Hacken provides the necessary guidance with the help of our time-proven methodology and strict adherence to the latest smart contract security standards. The audit process consists of the following steps: (1) preparation, (2) code review and analysis, (3) testing, (4) reporting, (5) bug fixing, (6) remediations check.
Hacken auditors help developers understand and fix mistakes by providing recommendations and best security practices. For product owners, the audit will help align the development to specified functional requirements. Contact us at any time for more information about how we audit Move smart contracts!
Dedicated teams for languages:
Hacken audits these chains and protocols
What will you get after an audit?
Promotion

If your project qualifies for Hacken's partnership program, we'll offer an extended service package with marketing activities.

Hacken social media coverage: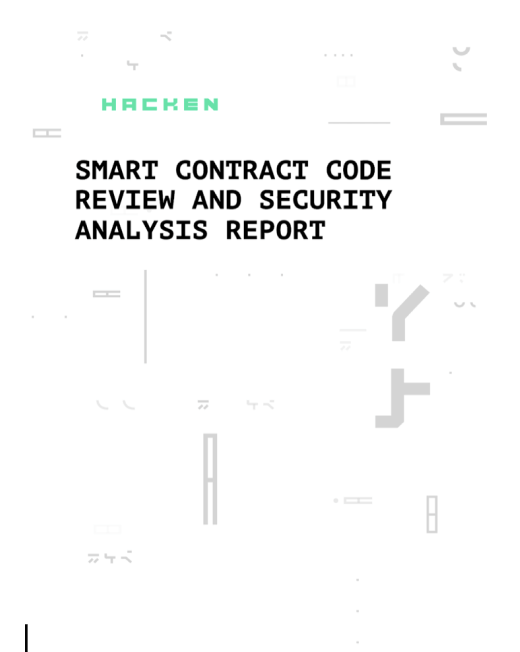 What can you expect from a Move smart contract audit report?
Vulnerability classification based on severity.

Step-by-step recommendations to fix any issues.

Scoring on four essential parameters: documentation quality, code quality, architecture quality, and security.
Trusted by the crypto community
"We highly recommend Hacken to anyone in need of Web3 security services and a reliable partner for their blockchain initiatives. Their team's professionalism and expertise in the security space have helped us to secure an ecosystem for our users."

"Hacken has provided mature security audits with a proactive approach, prompt communication and valuable security recommendations. We appreciate our partnership and would recommend collaboration with Hacken to anyone keen to strengthen their code's resilience."

"Strong expertise. In our opinion, this team knows everything about cybersecurity"

"Unlike our first auditor, Hacken paid attention even to minor details. We managed to bring our security to a new level. Proofed by Hacken is much more than just a technical audit."
Other Web 3.0 cyber-security services
Web3 Security

Penetration testing

Secure your systems with penetration testing

Learn more
Web3 Security

Blockchain Protocol Audit

Timely full-scope security check of your chain

Learn more
Top Solutions

Ethereum (EVM) audit

Comprehensive smart contract audit for EVM

Learn more
Why Hacken?
5+

Years of Expertise

1,000+

Clients

50+

Crypto Exchanges

180+

Partners

1,200+

Audited Projects

100+

Team Members
Security Auditor & Partner for leading Web3 players
Hacken is a member of top industry organizations
Let the global crypto community know about your strong security
FAQ
What is Move programming language?

Move is a programming language for writing secure and fast smart contracts. While Move is certainly a rising star, it has gained much popularity due its founders. Move was originally intended to power the Facebook Diem blockchain.

Where can I find good examples of Move smart contract code?

The official github repository "awesome-move" provides examples of the code for different functionality, including fungible and non-fungible tokens, DeFi, on-chain governance, bridges, accounts, libraries, and bridges.

Which projects use Move?

Aptos and Sui blockchains are the main adopters of Move. However, additional blockchains also include 0L, Starcoin, Ponem, Celo, Diem, and ChainX. In total, there have been more than 500 forks of the public repository. Our crypto audit covers any code written in Move.