NEAR Smart Contract Security Audit
Manual and automation analysis of each line of your NEAR smart contract code by a European vendor
request a quote
Why is it important to undergo NEAR smart contracts audit?
Protect your project from vulnerabilities and show users your focus on security
NEAR blockchain is dynamically gaining popularity. Hacken security engineers have been among the pioneers in NEAR audit. Our key principles of work are high quality and timely delivery of services to clients.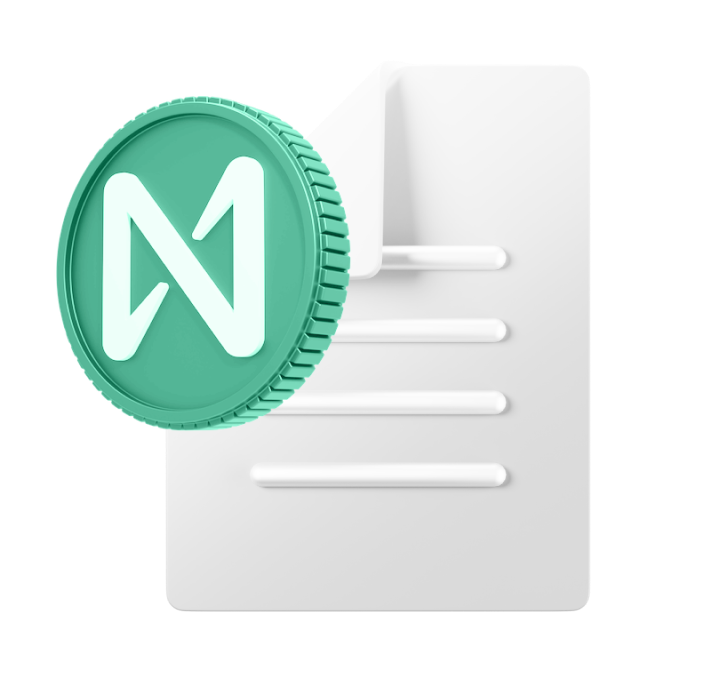 Avoid costly errors

Near smart contract audit reduces code security flaws attributable to the biggest hacks.

Optimize your protocol

Get advice on improving the efficiency of your project. In addition to identifying security vulnerabilities, our Near smart contract audit services also include the detection of bugs that impact product logic.

Increase audience trust

The incident rate among the projects audited by Hacken is <1%. Near audit covering the entire project's scope will greatly enhance the trust of the community in your project
Near smart contract audit is crucial for the ecosystem projects
$6B

total value lost to hacks,

$3.8B

in 2022

DeFi Protocols accounted for

82%

of all hack losses in 2022

Triple damage

: financial loss + token price drop + lost trust
Who

needs NEAR Crypto Audit?

Crypto is one of the most attractive touchpoints of onboarding into Web3. Thus, every NEAR project should provide impressive DeFi services and ensure that the project is secure.

NFT and gaming smart contracts are not immune to vulnerabilities. Protect your community's trust and funds with NEAR smart contract audit.

The security of wallets and bridges is essential because they handle digital assets directly. Comprehensive smart contract audits can enhance the security of your wallets and bridges.
.. and every project with NEAR smart contracts
Web3 is at a juncture where security is as important as anything else. Whatever project you build on NEAR, ensure experts audit your smart contract.
When

do you need a NEAR smart contract audit?
Before releasing a product

Upon noticing any malicious activities
After introducing major updates
Before important listing
Looking forward to avoiding exploits and making your project free of security flaws?
Fill out the form to get a quote and book our certified specialists
Benefits of NEAR Smart Contract Audit by Hacken
Time-Effecient Process

NEAR smart contract audit is done in a few simple steps with clear deadlines. We will start the audit as soon as you provide all the necessary documentation.

Expertise

Hacken is a Web3 security auditor with 5+ years of expertise. We have built audit high-quality standards to be followed by our engineers.

Human Face

Our people are real individuals. Meet Hacken at crypto events or contact us on LinkedIn/Twitter.

Transparent Pricing

NEAR crypto audit price is agreed upon at the stage of negotiations. We provide transparency in how we calculate the cost, with no hidden fees.

Community Trust

Your audit will be visible on your project's listing on CER.live, CoinMarketCap, and CoinGecko.

Quality

Hacken has a <1% incident rate among the audited projects and 0% of scam ventures.
how does it work?
We start NEAR security audit when you are ready
1

3-5 DAYS

Get a quote

You submit the required documentation and receive an assessment of the audit scope, timeline, and cost.

2

FIX IT

Audit Report

After the end of initial testing, our experts will provide you with a report specifying detected vulnerabilities along with recommendations on how to fix them.

3

2-5 DAYS

Remediation check

After you introduce fixes, our team will perform a remediation check (1 check is included in audit price) to ensure that all changes are correct.

4

Certification and promotion

Your NEAR audit will be visible on CER.live, CMC, and CoinGecko, if you're listed there. You receive Certification from Hacken.
Reach our team to get an estimate and price
Tech Peculiarities

Yevhenii Bezuhlyi
Head of Smart Contracts Audits Department
"The most common NEAR smart contract vulnerabilities are re-entrancy and block gas limit. Our specialists look for a much wider selection of issues to ensure that your contract meets the highest possible security standards".
Hacken methodology is accepted by CoinGecko, CoinMarketCap, and Cer.live. We apply a four-stage approach to code review and analysis as it's the most critical part. First, we run automatic tests to check all possible states of the contract and catch simple issues. Second, two separate auditors conduct independent line-to-line code reviews and analyses. Third, the lead auditor manually checks the parallel audits and performs an additional code review. Finally, auditors share the results and work out all disputable points. The smart contract audit by Hacken is so effective because it relies on several auditors to detect hidden weaknesses. We encourage our customers to go through our methodology before the audit and discuss any concerns and suggestions.
Dedicated teams for languages:
Covering most blockchain protocols including
What will you get after an audit?
Certification

After the audit, you will be able to integrate the badge "audited by Hacken" into your website.

Hacken audit will be attached to your project's page on:

Promotion

If your project meets Hacken's partnership requirements, we will offer you an extended service package including marketing activities.

Hacken social media coverage: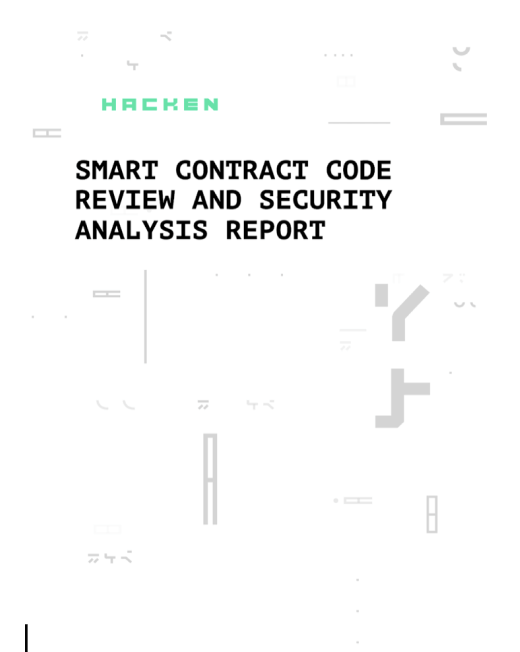 What's included in NEAR Smart Contract Audit Report?
Classification of vulnerabilities depending on their severity

Step-by-step recommendations on how to fix all issues

Smart contract scoring according to 4 parameters: documentation quality, code quality, architecture quality, and security.
Trusted by the crypto community
"CoinGecko is excited about working with Hacken for our bug bounty program. We are well aware of the dangers that vulnerabilities may present to our users and this is one way where we take proactive steps together with Hacken to ensure and improve the safety, security, and integrity of our platform."

"Hacken founders inherited quality, professionalism, and integrity from Deloitte, their ex-employer."

"They've extended their background and clarification on the subject to ensure the project's success."
Other Web 3.0 cyber-security services
Web3 Security

Blockchain Protocol Audit

Timely full-scope security check of your chain

Learn more
Web3 Security

Penetration Testing

Secure your systems with penetration testing

Learn more
Web3 Security

Smart Contract Audit

Full-scope smart contract audit for EVM

Learn more
Why Hacken?
5+

Years of Expertise

1,000+

Clients

50+

Crypto Exchanges

180+

Partners

1,200+

Audited Projects

100+

Team Members
Security Auditor & Partner for leading Web3 players
Hacken is a member of top industry organizations
Leading media write about our contribution to securing Web3
Let the global crypto community know about your strong security
FAQ
What benefits does a company get by passing a NEAR smart contract audit?

Smart contract audit allows a company to detect and then eliminate vulnerabilities in a smart contract by exploiting which attackers can cause serious damage to this company and its clients. The passed audit will also serve as a confirmation of the company's reliability for potential partners and investors.

Is NEAR smart contract audit a time-consuming process?

The duration of a smart contract audit is agreed upon at the negotiation stage. Hacken guarantees no delays and postpones.

What elements are covered in a NEAR audit?

The scope of the audit including the elements under test is specified at the negotiation stage.

Are NEAR audit findings public?

As a Near smart contract auditing firm, Hacken never publishes audit reports without customer informed consent. The answer thus depends on the choice of the customer. If a customer so decides, the audit report will remain private. Otherwise, it will be available to the general public.

Can I trust the specialists who perform a NEAR smart contract audit?

Near smart contract audit is carried out by certified specialists with deep professional expertise.