Polygon Smart Contract Security Audit
Top-tier methodology with a focus on manual review
request a quote
Why audit Polygon smart contract?
Essential security for the most popular alternative EVM
With nearly 900 coins and 1.5k projects worth $260b, Polygon is the third most popular EVM after Ethereum and BSC. Since 2022, ten Polygon projects lost $22m due to exploits of smart contract vulnerability. Polygon's average exploit value is relatively low compared to other chains thanks to a large share of audited contracts.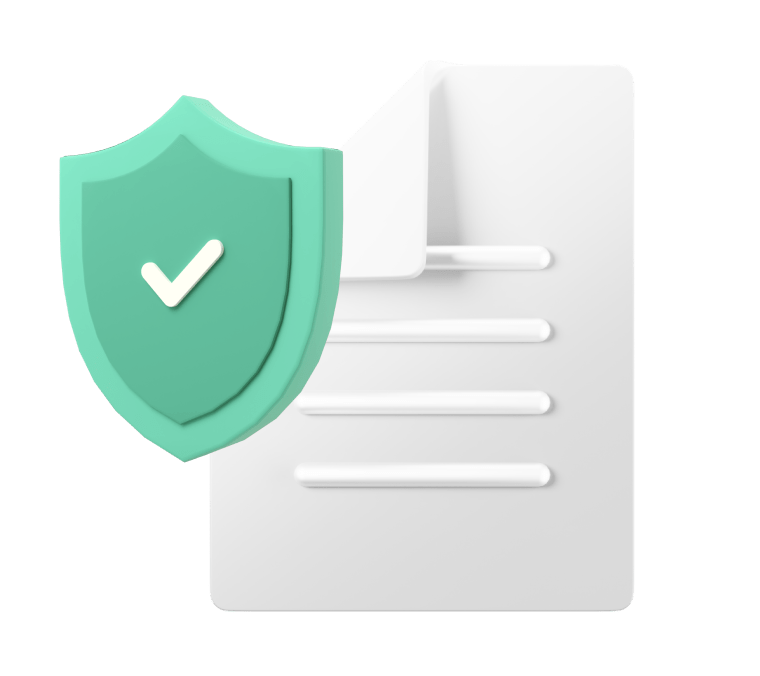 Avoid costly errors

Your project's existence may be at risk due to critical security vulnerabilities. Code security flaws are often responsible for the biggest hacks.

Optimize your code

Our specialists can provide advice on improving the performance of your project. In addition to identifying security flaws, they also detect bugs that can impact product logic.

Increase audience trust

The audit is your answer to the question, "Is this project secure?" Less than 1% of the projects audited by Hacken suffer an incident.
Smart contract audit is essential
$3.8B stolen from crypto projects in 2022
Code exploits and flash loan attacks behind >50% of the stolen value
Double damage: direct financial losses + token price drop
What projects

need Polygon Crypto Audit?

Polygon has been a fast-rising L2 on Ethereum, and various DeFi projects are building on it. There is a need for every decentralized exchange and DeFi project to be audited.

Vulcan Forged, among other gaming projects on Polygon, was hacked. Thus, NFT and Gaming projects on the Polygon blockchain must prioritize security.

Polygon is a blockchain with an incredible TVL. This makes its wallets and bridges the target of hackers. Ensure that there are no bugs in your smart contract.
.. and every project with Polygon smart contracts
Are you a founding team hoping to build another Web3 product or solution on Polygon? Ensure you have a security-first mindset and quality audits of your smart contracts.
When

does a project need a smart contract audit?
While planning for a product launch

When any malicious actions are detected

After introducing crucial updates

Before important listing
Looking forward to avoiding exploits and making your project free of security flaws?
Fill out the form to get a quote and book our certified specialists
Benefits of Hacken Smart Contract Audit
Time-Effecient Process

Audit duration is agreed upon with the customer during the negotiation phase. We begin the audit immediately after the customer gives us the necessary documentation.

Expertise

Since 2017, Hacken, a European vendor, has been conducting project audits and has subsequently developed our audit quality standards and methodology.

Transparent Pricing

The cost of the audit is determined at the negotiation stage. It is based only on the audit complexity and scope. There are no additional fees or penalties.

Community trust

Hacken audits are included into CoinGecko, CoinMarketCap, and CER.live. As a result, it functions as a signal of your reliability to users.

Human face

We are real humans. You may discover our team members on LinkedIn/Twitter, and you can also meet us at industry events.

Quality

Hacken has a <1% incident rate among the audited projects and 0% of scam ventures.
how does it work?
We start audit when you are ready
1

3-10 DAYS

Get a quote

You submit the necessary documentation and receive an estimate of the audit scope, timeline, and price.

2

Fix it

Audit Report

Upon the end of the first testing, our professionals will provide you with a report detailing the detected vulnerabilities and our recommendations for their solutions.

3

2-5 DAYS

Remediation check

Following the implementation of fixes, our team will conduct a remediation check (1 check is included in the price) to confirm that all changes are correct.

4

Certification and promotion

Embed Hacken audit into your website and see it displayed on CER.live, CMC, and CoinGecko. Your audit will be mentioned on the Hacken-owned and partner media.
Reach our team to get an estimate and price
Tech Peculiarities

Yevhenii Bezuhlyi
Head of Smart Contracts Audits Department
"There are 2 auditors who check your code separately from each other. Their results are then verified by a senior auditor. Thus, it a triple-check of your code minimizing the risk that any issue may remain undetected".
Hacken methodology is accepted by CoinGecko, CoinMarketCap, and Cer.live. We apply a four-stage approach to code review and analysis as it's the most critical part. First, we run automatic tests to check all possible states of the contract and catch simple issues. Second, two separate auditors conduct independent line-to-line code reviews and analyses. Third, the lead auditor manually checks the parallel audits and performs an additional code review. Finally, auditors share the results and work out all disputable points. The smart contract audit by Hacken is so effective because it relies on several auditors to detect hidden weaknesses. We encourage our customers to go through our methodology before the audit and discuss any concerns and suggestions.
Dedicated teams for languages:
We audit smart contracts on the following blockchains
What will you get after an audit?
Certification

After the audit, you will be able to integrate the badge "audited by Hacken" into your website.

Hacken audit will be attached to your project's page on:

Promotion

If your project meets Hacken's partnership requirements, we will offer you an extended service package including marketing activities.

Hacken social media coverage: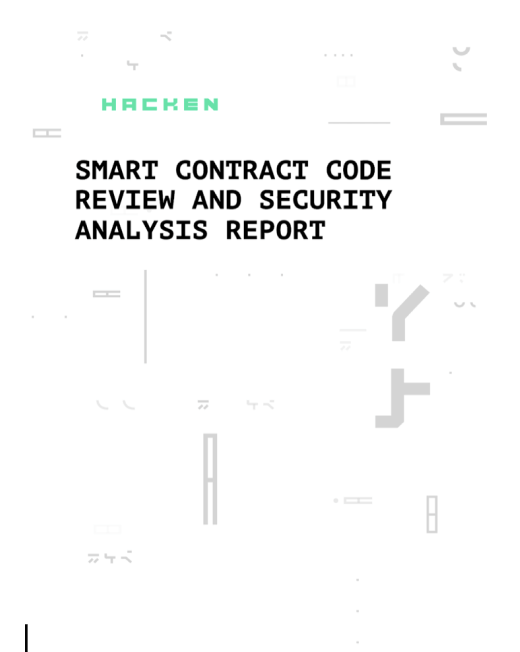 What does Smart Contract Audit Report include?
Classification of vulnerabilities depending on their severity

Step-by-step recommendations on how to fix all issues

Smart contract scoring according to 4 parameters: documentation quality, code quality, architecture quality, and security.
Trusted by the crypto community
"We highly recommend Hacken to anyone in need of Web3 security services and a reliable partner for their blockchain initiatives. Their team's professionalism and expertise in the security space have helped us to secure an ecosystem for our users."

"Hacken founders inherited quality, professionalism, and integrity from Deloitte, their ex-employer."

"Strong expertise. In our opinion, this team knows everything about cybersecurity."

"They've extended their background and clarification on the subject to ensure the project's success."
Other Web 3.0 cyber-security services
Web3 Security

Penetration testing

Secure your systems with penetration testing

Learn more
Web3 Security

Blockchain Protocol Audit

Timely full-scope security check of your chain

Learn more
Top Solutions

Ethereum (EVM) audit

Smart contract audit for EVM

Learn more
Why Hacken?
5+

Years of Expertise

1,000+

Clients

50+

Crypto Exchanges

180+

Partners

1,200+

Audited Projects

100+

Team Members
Security Auditor & Partner for leading Web3 players
Hacken is a member of top industry organizations
Leading media write about our contribution to securing Web3
Let the global crypto community know about your strong security
FAQ
What are smart contracts?

Smart contracts make up the foundation of crypto trading and decentralized finance. These are digital contracts that automatically execute transactions once predetermined conditions are met. Smart contracts are executed when certain pre-programmed conditions are met.

Why do Web3 projects rely on smart contracts?

Smart contracts facilitate trade between anonymous parties and the identified ones since there is no need for the presence of go-betweens. Smart contracts provide the benefits of security, disintermediation, transparency, and near real-time execution, ensuring the credibility of transactions and thereby promoting trust between the industry players. Smart contracts eliminate the involvement of third parties.

What are the specifics of Polygon?

Polygon runs on Ethereum Virtual Machine (EVM). All EVM-compatible dApps work in Polygon.

How do Hacken auditors account for the specifics of Fantom?

Hacken experts are experienced in auditing smart contracts deployed on Polygon. Our methodology for auditing Polygon smart contracts is accepted by CER.live, CoinMarketCap, and CoinGecko.