Solidity Smart Contract Audit
Comprehensive and effective audits for smart contracts in the most popular programming language
request a quote
Why are smart contracts audits in Solidity so popular?
Solidity – the programming language for smart contracts
With 2.5+ million smart contracts, Solidity is the most popular programming language for smart contracts. Ethereum, Tron, Polygon, BNB, Optimism, and 30 other chains/protocols on EVM use Solidity. Naturally, most crypto audits are also done in Solidity. Solidity accounts for every other smart contract audit ever done.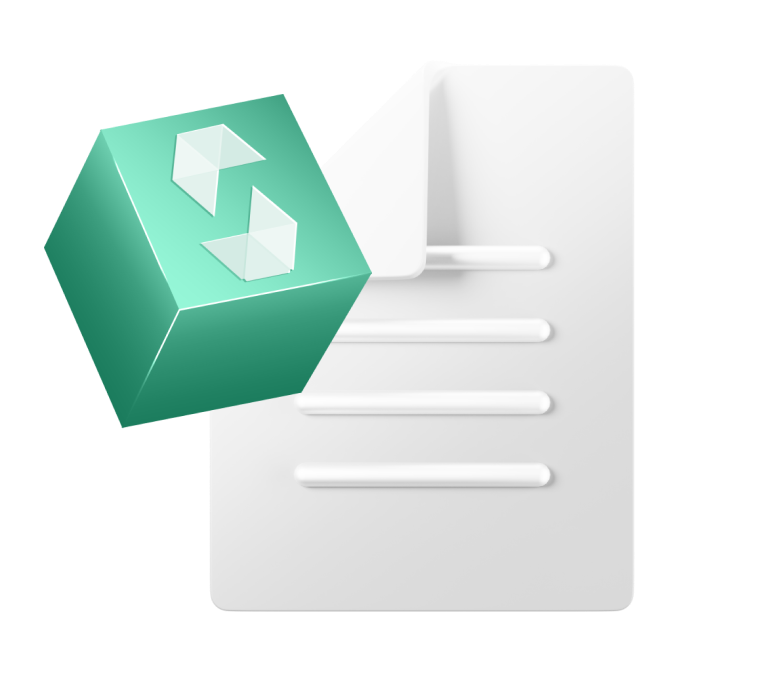 Steer clear of exploits

Critical vulnerabilities in Solidity code may prove costly after launch. Audit your smart contract code in the early stages of development to prevent catastrophic errors.

Optimize your code

Auditing combines automatic scans with the line-to-line double review. Receive authoritative guidance on mitigating and preventing weaknesses in your Solidity code.

Win users' confidence

Fortify your smart contract written in Solidity. Let users notice your firm focus on security and ethics.
Value of Solidity smart contract audit for your project
$3.8B stolen from crypto projects in 2022
Code exploits and flash loan attacks behind >50% of stolen value
Each year, around 500 contracts in Solidity are hacked for $3B in damages
Who

needs a Solidity Smart Contract Audit?

Hackers have exploited a lot of decentralized exchanges that were written with Solidity. Most DEXes have bugs. Outsmart the hackers by getting an audit.

Web3 is bringing a new innovative gaming experience to the public with NFTs. Secure your project effectively by auditing the smart contract behind your NFT and gaming project.

Wallets and bridges are faster routes for hackers to exploit funds. Therefore, get an audit to fix your critical vulnerabilities before the hackers do.
.. And Every Project With Solidity Smart Contracts
Solidity is a more versatile language that you can use to build other innovative projects. As you build every project with Solidity, smart contract audits are important to protect your project and secure your users.
When is the right time

for a Solidity smart contract audit?
When preparing for product release
Upon noticing any malicious activities
After introducing major updates
Before important listing
Looking forward to avoiding exploits and making your project free of security flaws?
Fill out the form to get a quote and book our certified specialists
Benefits of Hacken Smart Contract Audit
Time-Effecient Process

Audit duration is agreed upon with the customer during the negotiation phase. We start the audit immediately after a client provides us with all required documentation.

Expertise

Hacken started auditing projects in 2017. Since then, we have developed our audit quality control measures and methodology based on industry best practices.

Human Face

You can meet Hacken members at crypto events and on social media.

Transparent Pricing

During the negotiation stage, the cost of the audit is established. Without hidden fees and penalties.

Community Trust

Solidity audit reports are inegrated into CER.live, CoinGecko, and CoinMarketCap.

Quality

Hacken has a <1% incident rate among the audited projects and 0% of scam ventures.
how does it work?
Become Audited by Hacken within 3-10 Days
1

3-5 DAYS

Get a quote

You submit the required documentation and get the estimation of the audit scope, timeline, and price.

2

Fixing

Audit Report

Once the initial testing is completed, our experts will provide you with a report that identifies the vulnerabilities detected and provides recommendations for managing them.

3

2-5 DAYS

Remediation check

After you introduce fixes, our team will perform a remediation check to ensure that all changes are correct (1 check is included in the Solidity audit price).

4

Certification and promotion

Integrate Hacken audit into your website and see it displayed on CER.live, CMC, and CoinGecko. Your audit will be mentioned on the Hacken-owned and partner media.
Reach our team to get an estimate and price
Tech Peculiarities

Yevehenii Bezuhlyi
Head of Smart Contracts Audits Department
"Solidity language has multiple use cases and it's ideally suitable for the growing DeFi ecosystem. There is a regular release of a new version of Solidity with embedded security fixes. However, it does not mean that the code remains free of bugs when new elements are added"
Hacken methodology is accepted by CoinGecko, CoinMarketCap, and Cer.live. We apply a four-stage approach to code review and analysis as it's the most critical part. First, we run automatic tests to check all possible states of the contract and catch simple issues. Second, two separate auditors conduct independent line-to-line code reviews and analyses. Third, the lead auditor manually checks the parallel audits and performs an additional code review. Finally, auditors share the results and work out all disputable points. The smart contract audit by Hacken is so effective because it relies on several auditors to detect hidden weaknesses. We encourage our customers to go through our methodology before the audit and discuss any concerns and suggestions.
Dedicated teams for languages:
Hacken audits these chains and protocols
What will you get after an audit?
Promotion

If your project meets Hacken's partnership requirements, we will offer you an extended service package including marketing activities.

Hacken social media coverage: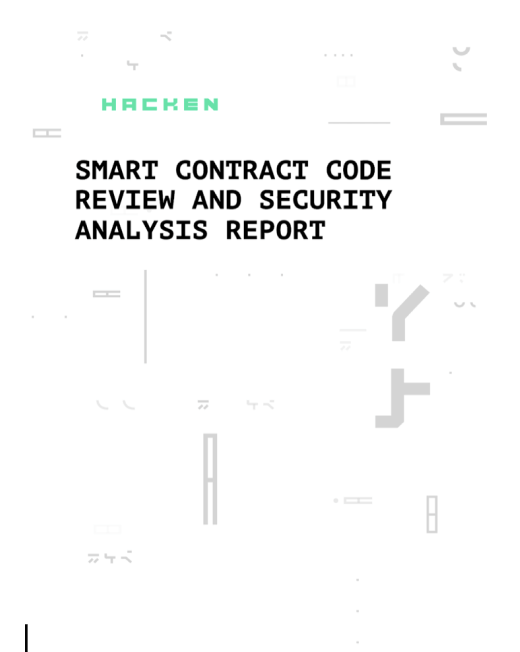 What does Solidity Smart Contract Audit Report include?
Classification of vulnerabilities depending on their severity.

Step-by-step recommendations on how to fix all issues.

Smart contract scoring according to 4 parameters: documentation quality, code quality, architecture quality, and security.
Trusted by the crypto community
"We highly recommend Hacken to anyone in need of Web3 security services and a reliable partner for their blockchain initiatives. Their team's professionalism and expertise in the security space have helped us to secure an ecosystem for our users."

"Hacken has provided mature security audits with a proactive approach, prompt communication and valuable security recommendations. We appreciate our partnership and would recommend collaboration with Hacken to anyone keen to strengthen their code's resilience."

"Strong expertise. In our opinion, this team knows everything about cybersecurity"

"Unlike our first auditor, Hacken paid attention even to minor details. We managed to bring our security to a new level. Proofed by Hacken is much more than just a technical audit."
Other Web 3.0 cyber-security services
Web3 Security

Penetration testing

Secure your systems with penetration testing

Learn more
Web3 Security

Blockchain Protocol Audit

Timely full-scope security check of your chain

Learn more
Top Solutions

Ethereum (EVM) audit

Comprehensive smart contract audit for EVM

Learn more
Why Hacken?
5+

Years of Expertise

1,000+

Clients

50+

Crypto Exchanges

180+

Partners

1,200+

Audited Projects

100+

Team Members
Security Auditor & Partner for leading Web3 players
Hacken is a member of top industry organizations
Let the global crypto community know about your strong security
FAQ
Why are audits of smart contracts in Solidity so popular?

Solidity is the most popular programming language for writing smart contracts in Ethereum. More than 2.5 million smart contracts are written in Solidity.

Smart contracts written in solidity run on the Ethereum Virtual Machine (EVM). Ethereum, Tron, Polygon, BNB, Optimism, and 30 other chains and protocols, use this programming language. With Solidity, you can create contracts for voting, crowdfunding, blind auctions, and multi-signature wallets.

Of 4,813 all smart contract audits, 2,456 audits reviewed the Solidity code. In other words, Solidity accounts for every other crypto audit.

What are the specifics of Solidity as a programing language?

Solidity was designed for writing smart contracts. Solidity is so prevalent in crypto audits because it was specifically designed for smart contracts. Developers love Solidity because it integrates the most competitive features from C++, Python, and JavaScript.

The programming language is best suited for decentralized apps thanks to its flexibility. Solidity is statically-typed, allowing it to handle complex user inputs. Its object-orientedness gives it a focus on a contract. Solidity is a high-level language making it more human-like. The programming language also supports inheritance, libraries, and complex user-defined types.

What is the primary objective of Solidity language?

The primary objective of Solidity is the automation of transactions on the blockchain. It is used to create smart contracts on Ethereum and other blockchains.

How popular is Solidity in figures? What about cyber attacks?

The total market cap of projects written in Solidity exceeds $1.8 trillion. The 24h trading volume is $338 billion. Contracts in Solidity are the most common targets for hacks, scams, and exploits. In 2020, 469 smart contracts in Solidity were hacked for $3 billion in damages.

What is the importance of a Solidity smart contracts audit?

A manual check of your code by seasoned security specialists eliminates security flaws in smart contracts that may have appeared as a result of adding new functionalities or modifying some features. Thus, Solidity smart contracts audit is the instrument enabling better functionality and improved security.

Why do Solidity smart contracts become highly targeted by bad actors?

In Web 3.0, the common rule is that the more popular a technology, the greater the risks of being hacked. Since Solidity is the most popular programming language for smart contracts, it is only natural that hackers target it the most. Thirty-two chains and protocols use Solidity. Because of its popularity, more than half of all smart contract hacks and exploits are connected to Solidity.

Smart contract audits in Solidity make up 50 percent of all audits too. However, not all contracts have been audited and remain under higher threat. Thus, Solidity smart contracts audit is the way for projects to differentiate themselves from the myriad of Solidity-based projects for whom security is an empty word.