zkSync Smart Contract Security Audit
Professional external code review
for Zero-Knowledge (ZK) Rollups
request a quote
Why audit ZkSync Smart Contracts?
Increase your project security with professional external zkSync code review
Smart Contract exploits result in severe triple damage. Hack victims lose funds and their token drops in value. Users and investors run to withdraw what's left.
Professional external Smart Contract Audit is vital to write code without any vulnerabilities.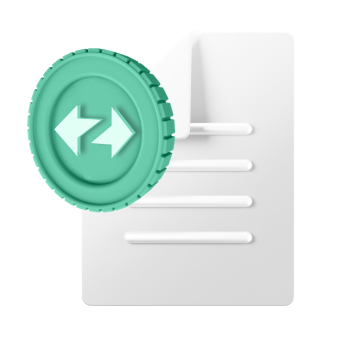 Prevent costly exploits

Detect and fix vulnerabilities in your smart contract with a comprehensive zkSync Smart Contract Audit.

Optimize ZkEVM code

Get a detailed breakdown of issues based on their severity level with recommendations for fixing from highly experienced Smart Contract Auditors.

Increase your project trust

A relevant, full-scope Smart Contract audit is a public confirmation of project secureness, which gains significant trust from the community and investors.
Value of zkSync Smart Contract Audit for Web3 projects
$6B total value lost to hacks, $3.8B in 2022
Code exploits and flash loans behind >50% of exploits
Triple damage: financial loss + token price drop + lost trust
Who needs

zkSync Smart Contract Audit
dApps

All decentralized applications – decentralized exchanges, launchpads, lendings, farmings, other protocols, which are built on zkSync.

NFT projects

All zkSync NFT builders and marketplaces for building, creating, designing, buying, and selling non fungible tokens.

zkSync Bridges

Timely detect and fix vulnerabilities in your bridge before it made severe damage to your project.
When

conduct zkSync security audit
Before releasing product

Upon noticing any malicious activity
After zkSync blockchain protocol upgrades
Before major listings and functionality updates
Looking forward to avoiding exploits and making your project free of security flaws?
Fill out the form to get a quote and book our certified specialists
Benefits of zkSync Smart Contract Audit by Hacken
Strategic Integration

zkSync is one of our closest allies. We work together to bring a secure and scalable Web3 space.

Expert Auditors

Hacken is a European auditor with 5+ years of experience, efficient processes, and top engineers leaving no bugs undetected.

Easy to start

We offer clear deadlines and expectations, effective communication, streamlined audit stages, and support at every stage.

Transparent Pricing

No hidden fees or penalties. Transparent zkSync audit price estimation at the agreement stage that does not change.

Industry Recognition

All Hacken audits, including zkSync Smart Contract Audit, are recognized by CER.live, CoinGecko, and CoinMarketCap.

Human face

People at Hacken are real individuals with public leaders. Find us on social media or meet in person at major crypto events.
how zkSync audit works
zkSync security audit stages
1

3-10 DAYS

Get a quote

You submit the required documentation and get the estimation of the audit scope, timeline, and price.

2

Fix it

Audit Report

Upon the completion of the initial testing, our professionals will provide you with a report specifying detected vulnerabilities as well as recommendations for their resolution.

3

2-5 DAYS

Remediation check

After you introduce fixes, our team will perform a remediation check (1 check is included in zkSync smart contract audit price) to ensure that all changes are correct.

4

Certification and promo

zkSync audit is visible on your profile page at CER.live, CMC, and CoinGecko. You receive exclusive audit certification and promotional package if eligible.
Reach our team to get an estimate and price
Tech Peculiarities

Yevhenii Bezuhlyi
Head of Smart Contracts Audits Department
"The role of professional auditors is to assist projects in making their products more secure and functional for users. Full understanding of your mistakes is the only way to prevent them in the future."
Hacken zkSync crypto audits follow an industry-recognized smart contract code review and analysis methodology accepted by Cer.live, CoinGecko, and CoinMarketCap. Behind the scenes, Hacken auditors perform two separate line-to-line checks followed by the third check by a lead auditor. The double-blind method with a lead check gives the highest degree of confidence in vulnerability findings. Technically, auditing for zkSync is similar to any other EVM audit, because existing EVM-based projects work almost 1:1 in zkSync. Nevertheless, we account for the specifics of Layer 2 blockchain protocol to verify the risks of unsupported opcodes, pay attention to gas, and use zkSync-specific tools. We categorize all issues into four levels of severity, give recommendations appropriate for business context, conduct remediation checks to assess the quality of introduced bug fixes, provide the overall audit score based on documentation quality, code quality, architecture quality, and security.
Dedicated teams for languages:
We audit smart contracts on these and other blockchains
What will you get after an zkSync Smart Contract Audit?
Certification

Add Smart Contract Audit Certification by Hacken to your website.

zkSync audit will be attached to your project's page on:

Promotion

Upon meeting Hacken's partnership requirements, we will offer you an extended service package, including marketing activities.

Hacken social media coverage: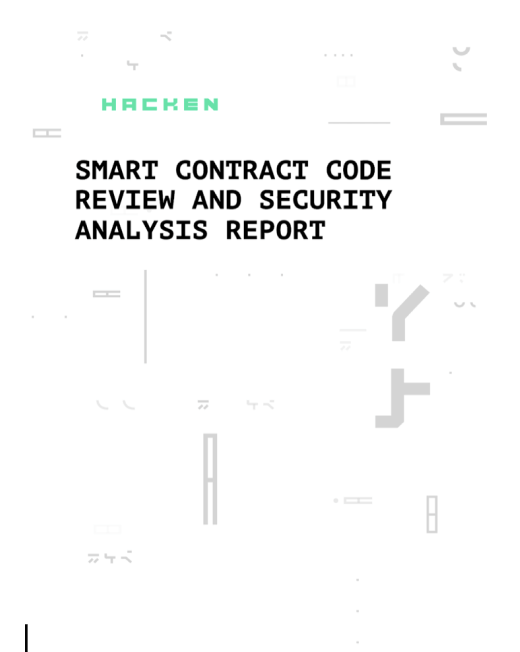 zkSync Smart Contract Audit Report includes
Classification of vulnerabilities depending on their severity;

Step-by-step recommendations on how to fix all issues;

Final score based on documentation quality, code quality, architecture quality, and security.
Trusted by the crypto community
"Hacken founders inherited quality, professionalism, and integrity from Deloitte, their ex-employer."

"Strong expertise. In our opinion, this team knows everything about cybersecurity."

"They met all the deadlines, and the process was very clear."

"They've extended their background and clarification on the subject to ensure the project's success."

"P2PB2B team considers Hacken as a top specialist in the field of cybersecurity."
Other Web 3.0 cyber-security services
Web3 Security

Blockchain Protocol Audit

Timely full-scope security check of your chain

Learn more
Web3 Security

Penetration testing

Secure your systems with penetration testing

Learn more
Top Solutions

Ethereum (EVM) audit

Smart contract audit for EVM

Learn more
Why Hacken?
5+

Years of Expertise

1,000+

Clients

50+

Crypto Exchanges

180+

Partners

1,200+

Audited Projects

100+

Team Members
Security Auditor & Partner for leading Web3 players
Hacken is a member of top industry organizations
Leading media write about our contribution to securing Web3
Let the global crypto community know about your strong security
FAQ
What is zkSync?

zkSync is a Layer 2 blockchain protocol built on zero knowledge rollup architecture designed for transferring Ether and ERC20 tokens to scale Ethereum.

What are zkSync smart contracts and zkEVM?

As a zero knowledge blockchain, zkSync implements zkEVM, zkEVM is a virtual machine supporting zk rollup projects for Layer 2. zkEVM works like the standard EVM (Ethereum), which can permit a 1:1 communication between Ethereum and Layer 2 projects. A smart contract written for L1 Ethereum works without major tweaks to Layer 2 solutions.

What are zkSync smart contract security risks?

The most common smart contract vulnerabilities are default visibilities, arithmetic over/underflows, entropy illusion, race conditions/front running, denial of service (dos), constructors with care, and tx.origin Authentication.

What is a zkSync Smart Contract Audit?

zkSync Smart Contract Audit is a cybersecurity solution based on smart contract code review and analysis that follows Hacken smart contract audit methodology and provides an audit report.

Can I conduct a smart contract audit myself?

Hacken promotes a security-first mindset and a secure software development lifecycle. We encourage Web3 players to conduct internal audits and supplement internal results with an external review. Professional external code review verifies external findings and serves as a public confirmation of security.

Can I trust Hacken?

Hacken has 5 years of experience in the cybersecurity market. We have conducted 1,200+ audits and have an international team of 100+ people. Hacken is a member of top blockchain organizations and a trusted partner of 180+ Web3 projects. Our leadership is public. As a Web3 cybersecurity company, we also provide additional services and products.