Proof of Reserves Audit
Independent on-chain proof of assets' true collateralization to increase transparency.
Request Audit
What is Proof of Reserves
Raise the bar in transparency for Crypto Exchanges
Proof of Reserves is an independent audit conducted by Hacken which aims to ensure that on-chain holding of cryptocurrencies by exchanges matches up with users' balances.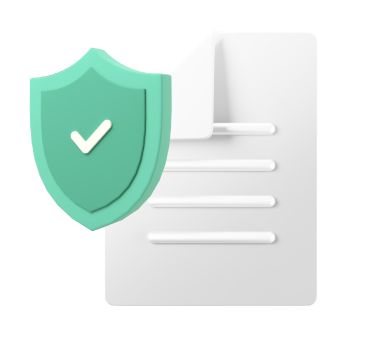 Build trust
in the market

As a self-regulating measure, Proof of Reserves is appealing to regulators and aligns with their overarching vision for the industry.

Improve product adoption

Boost product adoption by addressing the lack of trust caused by exchanges not holding enough assets to cover customer deposits.

Empower your customers

With a Merkle tree hashing method, you give users the power to verify Proof of Reserves audit transparency on their own.
Proof of Reserves audit is essential
Proves the adequacy of on-chain funds to cover customer liabilities.

Shows good faith by implementing self-regulatory measures during times of market turbulence.

Meets the increasing demand for assurance regarding digital asset reserves.
PoR Audit Milestones
Proof of Reserves audit can be completed in 2-3 weeks:
1

NDA

2

Scope Estimation & Quoting

3

Agreement

4

Proving Customer Account Balance Liabilities

5

Formation of the Merkle Tree & Verifier

6

Verifying Assets Classes and Ownership

7

Proof of Reserves Evaluation

8

Audit Report

9

Certification & Promotional Activities
Reach our team to employ a Proof of Reserves audit
Benefits of Proof of Reserves by Hacken
Experience

In cooperation with CER.live we've been developing and improving Proof of Reserve methodology since 2019.

Confidentiality

We provide the highest level of general and internal confidentiality of the exchange database.

Security

All data is secured and stored safely by an ISO 27001:2013 certified tier-1 Web3 cybersecurity auditor.

Trust

Hacken is trusted by leading cryptocurrency exchanges, blockchain organizations and major Web3 projects.

Care

You'll work with a dedicated team and customer success manager who will help with implementation to improve data security and compliance in your company.

Promotion

Successful Proof of Reserves audit with Hacken increases the Trust Score of your exchange on CER.live & CoinGecko.
Changpeng Zhao

Co-founder and CEO of Binance

Dyma Budorin

Co-Founder and CEO Hacken

As the trend on Proof of Reserves audit is only at the beginning, you can be one step ahead from other exchanges and complete it one of the first with a help of Hacken.

Kostiantyn Oleshko

Product Owner at CER

Our team plans to update the Methodology by adding new metrics such as SOC-2 audit & Proof of Reserves.
Why Hacken?
5+

Years of Expertise

180+

Partners

1,000+

Clients

50+

Crypto Exchanges

1,200+

Audited Projects

100+

Team Members
Security Auditor & Partner for leading Web3 players
Hacken is a member of top industry organizations
Get Independent Merkle-tree Proof of Reserves Audit
FAQ
What is Proof of Reserves?

A Proof of Reserves (PoR) is an independent audit conducted by a third party which seeks to ensure that on-chain assets of Crypto Exchange match to deposits of its clients. This auditor takes an anonymized snapshot of all balances held and aggregates them into a hash tree — a privacy-friendly data structure that encapsulates all client balances. Here is a sample PoR audit report by Hacken.

What projects need a PoR audit?

Proof of Reserves is soon to become a standard for custodians, exchanges, lenders and stablecoin issuers. Its goal is to ensure that these platforms do not engage in secretive financial transactions that put their customers' funds at risk.

Can I conduct a Proof of Reserves audit myself?

Technically, yes. All the instruments are out there for you to run a PoR audit yourself. However, for the industry to thrive, customers need to trust that protocols and institutions truly hold the assets they claim. And that's why Proof of Reserves audits by trusted third-party with proven methodology are more credible.

​​How long does a Proof of Reserves audit take?

On average Proof of Reserves audit can be completed in 2-3 weeks if all sources promptly respond to first requests for information.

Why should I trust Hacken?

Hacken is the market leader in cybersecurity and together with CER we have been working on Proof of Reserves methodology since 2019.