Tokenomics Audit & Design
Expert-led tokenomics audit and design services boost your Web3 token model, driving robustness and value that resonates with investors.
request a quote
Introducing Tokenomics Audit
Elevate your token design through expert tokenomics auditing
Hacken's tokenomics audit is a comprehensive assessment of a project's token economy. Delivered by experts with a proven track record in the most complex types of tokenomics modeling, the audit not only enhances the robustness of a Web3 project's token model but also provides reputable proof for investors and the wider public that it's designed to perform as intended.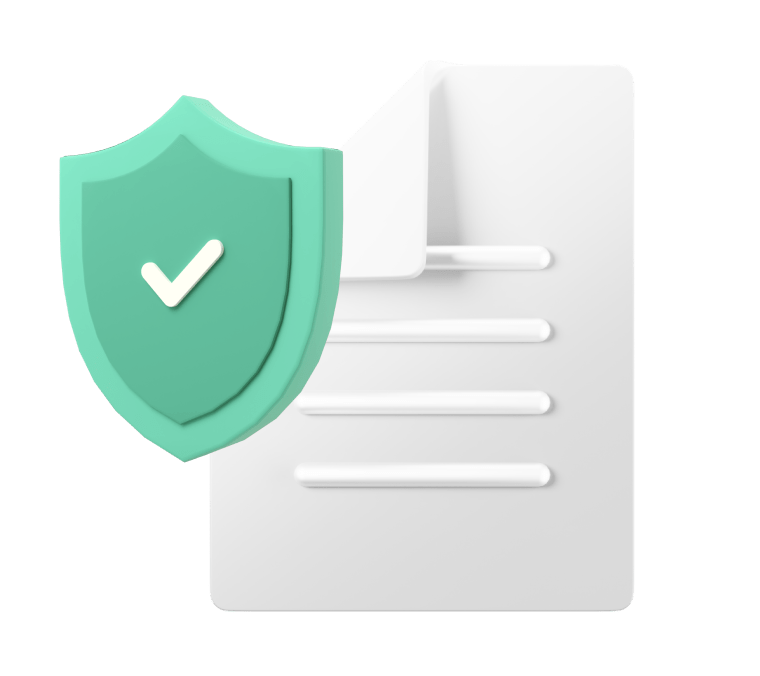 Confirmation

Confirms YOUR token economy is viable and secure

Trust

Conveys community trust

Investment

Skyrockets market valuation
"Tokens create a paradigm shift … and good token economics makes all the difference."
— Jehan Chu,
Co-founder and Managing Director of Kenetic Capital
Which Web3 projects need Tokenomics Audit?
DeFi

Ensure feedback loops won't cause implosion/explosion.

Utility

Verify token insurance against financial assumptions.

Gaming

Confirm a stable in-game economy balancing inflationary/deflationary mechanisms.

Stablecoins

Analyse edge-case scenarios of peg and collateralization.
When is the right time for Tokenomics Audit?
Pre-token launch
Post-token launch
Continuous monitoring
Looking forward to ensure that your project has solid tokenomics?
Fill out the form to get a quote and book our certified specialists
What's inside Hacken Tokenomics Audit
Agent-based modeling

Identifies system components, simulates interactions, and ensures efficient system design and functionality.

Game theory

Provides insight into human behavior, ensures trust through algorithms, and enhances security and reliability.

Edge cases

Considers hypothetical scenarios to identify potential system failures, enhancing system reliability and robustness.

Structural analysis

Breaks down relationships and incentives, identifies problems, and ensures optimal system design and efficiency.

Empirical analysis

Uses data from other protocols to validate system design, understand real-world behavior, and identify potential issues.

Numerical price models

Generates price projections to confirm token value appreciation, ensuring a stable and profitable tokenomics model.
how does it work?
Tokenomics Audit process
1

NDA

2

Questionnaire and quoting

3

Agreement

4

Structural analysis

5

Identify flaws and weaknesses

6

Improve the token model flaws

7

Simulate, optimize and stress-test

8

Reporting
Reach our team to get an estimate and price
Tech Peculiarities

Changpeng Zhao
CEO of Binance
"Good tokenomics is about creating a fair and transparent system that rewards users for their contributions. Industry public figures should be focused on building projects that are not only innovative but also have a solid token economy."
Tokenomics Audit Process:
Analyze: We begin by examining your existing token economy using cutting-edge tools and techniques.
Rating: If no flaws are detected, we proceed to assign a rating to your project.
Tokenomics Design: If flaws are identified, we work on tokenomics design to eliminate them. This iterative process may include multiple rounds of improvements, simulations, and discussions with the client.
Reporting: We conclude with a comprehensive report that can be presented to stakeholders and the public.
What We Offer:
Fair valuation models based on client-supplied projections
Stress testing of tokenomics structure from both numerical and game theoretic perspectives
High-level (aggregate) and low-level (individual agent) modeling
Tokenomics design from scratch or partial redesigns
What will you get after an audit?
Certification

After the audit, you will be able to integrate the badge "Proofed by Hacken | Tokenomics Audit " into your website.

Promotion

If your project meets Hacken's partnership requirements, we will offer you an extended service package including marketing activities.

Hacken social media coverage: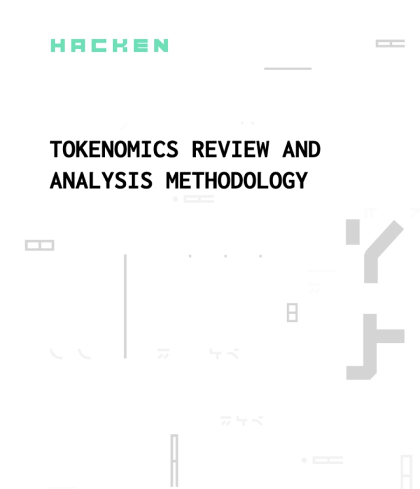 What does Tokenomics Audit Report include?
Detailed breakdown of identified problems

Step-by-step recommendations on how to improve your project's tokenomics

Current tokenomics scoring based on the overall analysis
Trusted by the crypto community
"We highly recommend Hacken to anyone in need of Web3 security services and a reliable partner for their blockchain initiatives. Their team's professionalism and expertise in the security space have helped us to secure an ecosystem for our users."

"Hacken founders inherited quality, professionalism, and integrity from Deloitte, their ex-employer."

"They've extended their background and clarification on the subject to ensure the project's success."
Other Web 3.0 cyber-security services
Web3 Security

Penetration Testing

Secure your systems with penetration testing

Learn more
Web3 Security

Blockchain Protocol Audit

Timely full-scope security check of your chain

Learn more
Top Solutions

Ethereum (EVM) Audit

Smart contract audit for EVM

Learn more
Why Hacken?
5+

Years of Expertise

1,000+

Clients

50+

Crypto Exchanges

180+

Partners

1,200+

Audited Projects

100+

Team Members
Security Auditor & Partner for leading Web3 players
Hacken is a member of top industry organizations
Leading media write about our contribution to securing Web3
Set solid foundations for your project's future growth
FAQ
What is a Tokenomics Audit?

Tokenomics Audit is a thorough, independent audit performed by Hacken focusing on protocol economic security ensuring token model robustness and efficiency and conveying trust to investors and community.

What is the value of using your Tokenomics Audit?

Our services provide valuable advantages to your project, both internally and externally.

Internal Benefits: We assist clients in enhancing their token economy, making it more robust and efficient.

External Benefits: We deliver tangible proof of your tokenomics' robustness, which can be utilized in investor discussions and shared with retail investors. This helps boost trust and confidence in your project.

What are the processes in your Tokenomics Audit?

1. Structural Analysis:

We use formal tools to examine the incentives and inter-relationships between agents, combining qualitative and quantitative elements. Structural analysis identifies issues like feedback loops and misaligned incentives through game theoretic breakdowns, value flow diagrams, and equations.

2. Empirical Analysis:

We analyze data from similar existing projects to understand how the system would perform under real-world conditions. By using statistical modeling and machine learning techniques, we provide "soft proof" of a design's potential success.

3. Numerical Models for Fair Valuation:

With simulations and financial projections, we generate price projections across thousands of scenarios, considering factors like starting price, distribution, holding time, staking, and speculation dynamics. This analysis helps confirm whether the tokenomics model promotes token appreciation, based on the company's financial projections and business assumptions.

4. Stress Testing:

Stress testing identifies weak points in the design by simulating potential negative outcomes, such as the token price crashing. This final step before rating ensures that any weaknesses are addressed and, if necessary, the design process iterates.

5. Rating:

We provide a tokenomics project rating based on our unique assessment questionnaire and guidelines from the Journal of the British Blockchain Association. This rating informs knowledgeable investors about potential risks associated with the project, focusing on tokenomics rather than external factors like product-market fit or marketing.